The "Monchique com Futuro" pilot scheme
Fire is put out with water
The place at the top is called Bemparece ("Good-looking") and the name does justice to the beautiful view that you can have from there. We climbed up to the plateau where Ana Mira (67) and Carlos Abafa (75) used to pick chanterelles in wet winters. We are surrounded by cork-oaks, most of which have been burned. The blue sky appears amid the treetops and, in front of us, we can see the mountains. Just a few years ago, everything was different. There were lots of chestnut-trees and cork-oaks here, more than a hundred years old, whose dense tops offered continuous shade. Some of these giants, dating from before the great earthquake of 1 November, 1755, were destroyed by the successive fires of the last 30 years: in 1991, 2003 and 2018, Monchique was devastated by fires of truly catastrophic proportions. The flames devoured 28,000 hectares of forest, most of which was a eucalyptus monoculture for the paper industry. With a tape, I measure the circumference of two chestnut trunks that were destroyed and then cut down. It is more than six and a half metres, more than a thousand years old.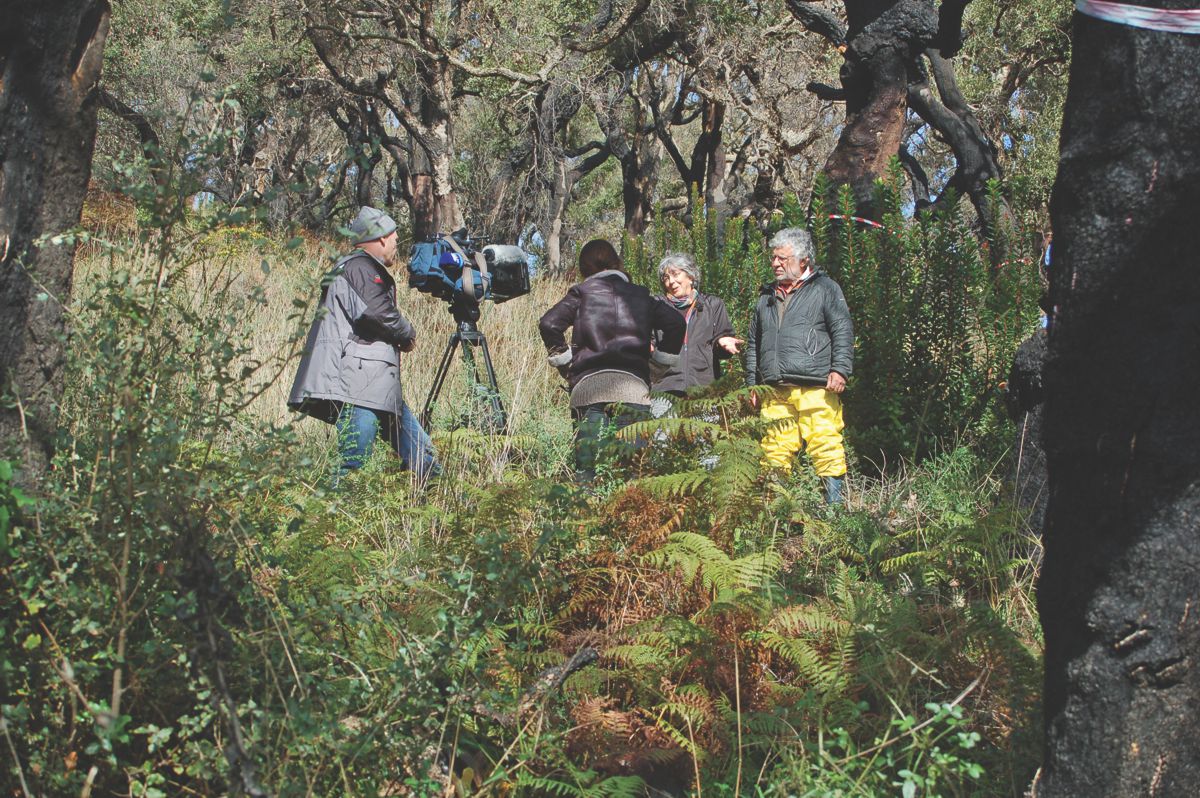 And now I am standing in front of the bulldozer that raises its huge arm to remove a shovel full of soil from the free area between the few trees that are still left up here. The excavator rotates and releases its load. During our walk, Ana, a retired art teacher and sculptor, tells us that, now that we have reached the greatest crisis of all, we have two things to do: "On the one hand, we have to drastically reduce our environmental footprint and our CO2 emissions, ceasing to burn fossil fuels. On the other hand, we have to learn to deal with rising temperatures and chaotic meteorological episodes, to be better prepared." The future of the Earth in terms of climate is uncertain, especially here in southern Portugal. It's getting hotter and hotter, and drier. The last 30 years have shown that there are more and more extreme climatic phenomena and that nature is becoming unbalanced. In the future, it will rain less and less, and ever more irregularly. The soil and the air in southern Europe are getting drier, much drier. The rain will fall in violent downpours, and these thunderstorms will cause floods and wash away the soil, because there are no trees to hold it in place. Now, more than ever, we are the ones who have to protect nature and the forests of this Earth, in order to preserve the diversity of species in our biotopes. When one species is eliminated, this affects the others and can be catastrophic for the biodiversity of the forest and for the whole of humanity.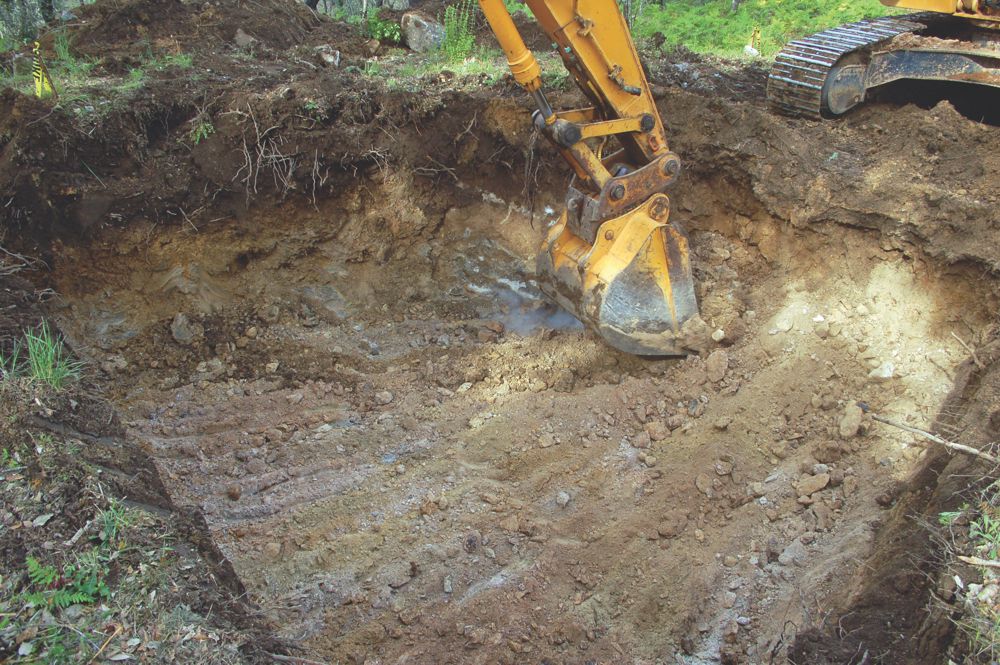 Several weeks ago, Ana and Carlos chose the place on the plateau among the chestnut trees where they would dig a six-by-eight-metre hole, three metres deep, without damaging the roots of the remaining chestnut trees. Ricardo, is an experienced and careful excavator operator and, after a few hours, the hole for the pilot scheme of the association "Monchique Alerta – Serra Livre De Incêndios" (Monchique Alert – Mountains Free from Fire) is finished. It is here that one of the cisterns will be placed in order to help reforest the area with native species, chestnut-trees, cork-oaks, arbutus-trees and many other plants. Carlos, a retired Professor of Design, tells us: we inherited these seven hectares of mixed forest from our parents, which we consider to be a lifelong responsibility. Five of the seven hectares were burned, but we didn't want to pass them on to the next generation in this condition. This cistern is an investment in the future that gives us hope.
On a Friday in late May 2020, the association delivers the key to its new cistern. It stores 50,000 litres of water and is connected to a system of sprinklers to protect the hillside in the event of a fire and to water small trees during the summer. The whole system operates by gravity and is prepared for a 10-bar water pressure. In this way, any damage caused by the fires will be minimised. Each cistern is the basis for new life. An unspoilt forest stores water in its roots, and through capillary action in the trees. All the species of trees, mosses and fungi communicate with each other, providing a balance of fauna and a better life for all animals (insects, birds, etc.), as well as for humans.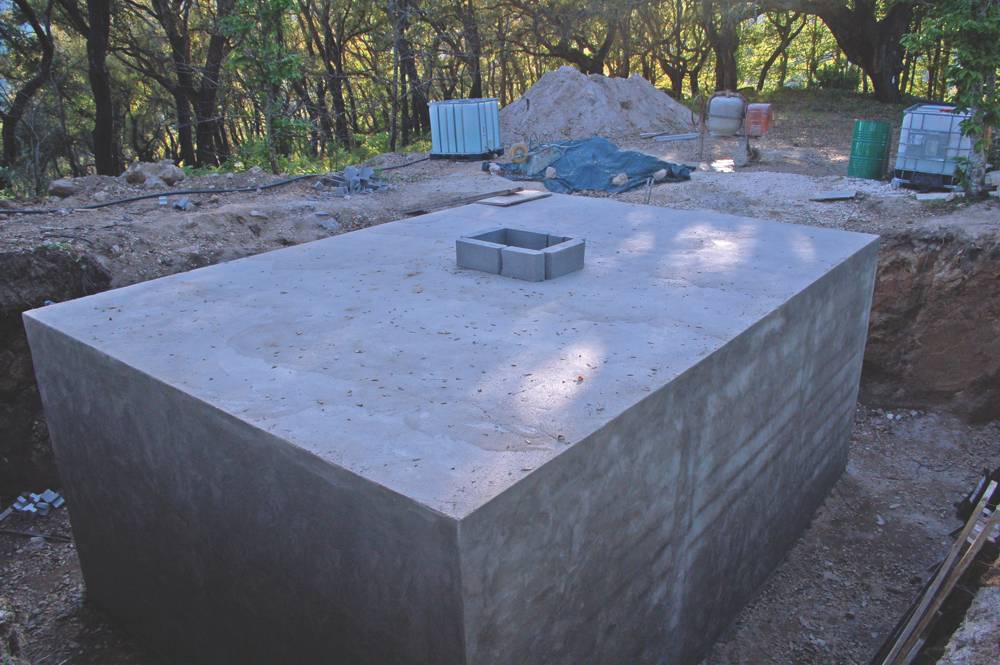 The new cistern has a base measuring four by six metres and is 2.2 metres deep. The three labourers, Diego, Steve and Carlos, have completed their work within four weeks, dead on time, and Ricardo is ready to put some of the earth back around the cistern, compacting it carefully. The cistern will disappear into the earth, and only the hatch will remind us that 50m3 of water will be instantly available here to protect the forest in the next fire. Numerous sprinklers spread across the land begin to release water if Carlos and Ana open the tap. "Fire is put out with water" had been the slogan of the crowdfunding campaign on the Portuguese platform "http://www.ppl.pt/monchique/com/futuro", to which participants from all over Europe donated exactly 22,390 euros in the autumn of 2019 for the building of four cisterns in Monchique. The first has been completed and represents a first step towards tackling climate change. The three labourers will now move to the next forest owner on the other side of Picota, a 776-metre-high mountain, to make the second cistern for the association. The next two will be built one after the other, and, after that, maybe many more, so that our story will have a happy ending.
Dear members of `Monchique Alerta´, friends and fellow citizens,
The moment has finally arrived to get answers and justice, so speak now and have a voice. Was the great forest fire, which started in Monchique on Friday the 3rd of August 2018, really triggered by an EDP power line (15 kV) in Perna da Negra? It raged for a week and destroyed 28,000 hectares of land.
If so, as the Criminal Investigation Department (Policia Judiciária), after completing its 18-month forensic investigation claims, the public prosecution (Ministério Público) in Portimão will accuse the EDP Distribuição SA for infringement of the law Decreto Regulamentar 1/92 DRE, Artigo 28, Secção 3 in a few days. The EDP Distribuição SA is obliged by this law to clear the land between 7.5 and 22.5 meters distance right and left to their high-voltage lines, so no trees can touch their power lines and thus cannot cause a forest fire.
The legal and economic consequences that this may have for Monchique and the possibilities arising for `Monchique Alerta´ will be discussed at an information event with all members. It will take place in the Cooperativa Agrícola do Concelho de Monchique, Pé da Cruz, (2nd floor) on Friday, 20th of March at 7 pm. We have invited the attorney Rui Amores from the law firm Mascarenhas, Amores & Ass. in Portimão to this meeting. Questions must be sent in writing until Wednesday, 18th of March, 6pm by email to ensure they will be included in this critical meeting.
Entry: 6.30 pm, Start: 7pm sharp, End: 9 pm
The Eucalyptus that touched the power line
The associationMonchique-Alerta, Serra Livre De Incêndios stated in his press release on February 20:
EDP Distribuição SA. is responsible (in Portugal) for the maintenance of its overhead lines, including those that run exclusively through forests and where electricity is transported over long distances. We are talking about a total of 28,600 km of high-voltage lines. By law, EDP is obliged to prune all trees to the right and left of its overhead power lines between 7.5 and 22.5 metres, depending on the type of line and voltage, to prevent contact, sparks and forest fires. (Decreto Regulamentar 1/92 DRE, Artigo 28, Secção 3)
Both the forest fire at Pedrogão Grande in 2017 and the forest fires at Monchique one year later were caused by wind from tree contacts with overhead power lines (15 kV). The Monchique 2018 wall fire broke out on Friday 3 August at 13h32 in Perna da Negra, 12 km north of Monchique. This is the result of one and a half years of forensic investigations and the interrogations of all those directly involved on site by the Polícia Judiciária Portimão. The independent technical expert opinion for the Parliament ( Assembleia da República) also comes to this conclusion. (Page 21 Final_Relatório_Monchique.pdf)
Professor Dr Domingos Xavier Viegas (69) of the University of Coimbra and his team of specialists have also analysed all major forest fires in Portugal over a period of more than 40 years, and found that two out of three forest fires in 2018 were caused by contact between eucalyptus and EDP overhead power lines. (publication Visão, 2-6-2019, Hugo Séneca)
The association Monchique-Alerta, Serra livre de Incêndios, which represents more than 100 Monchique residents and foreigners affected by the 2018 forest fire, today expresses its full confidence in the police investigators and the public prosecutor's office in Portimão not to give in to the EDP's attempts to deny its responsibility. The police and the judiciary are doing their job independently and conscientiously, questioning the responsible accused of the EDP and the forest fire that destroyed 27 000 hectares of forest and agricultural land and almost all the fauna and flora of the Monchique district, including 74 houses. The time will come for EDP to acknowledge its responsibility and to approach the victims with a view to possible claims for damages in the millions, so that Monchique can finally receive justice, pay for the material damage, replant forests with native tree species and compensate for the economic losses. The Monchique-Alerta association continues to fight for a Serra de Monchique and for a Portugal without forest fires.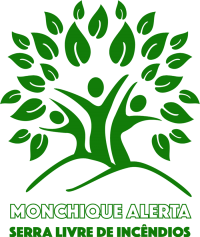 Crowdfunding Campaign - Monchique with a future
With water, the fire goes out.
Eight days after the first flames, the great fire of 2018 was put out in Monchique thanks to water from nearby dams. Firefighters and aerial resources were on hand to fight the fire. Few inhabitants were prepared for this type of combative task.
Several factors led to the combustion of 28,000 hectares of land, forest and 71 dwellings. A year after the fires, in-depth analysis following a long investigation yielded its fruit: a key reason for this fire was the lack of cisterns and water deposits in the region. Inhabitants who had kept their land clear and built rainwater cisterns proved that it was possible to protect their homes. With water, the fire goes out!
The crowdfunding project Monchique with a Future will help citizens to help themselves. The Monchique Alert – Mountains Free From Fire Association was founded by inhabitants affected by the fire. They intend to support four of the victims of this tragedy in constructing cisterns so that, in the future, they can better protect their forest, their farms and their home.
Each of these tanks will have a storage capacity of around 50,000 liters of water. (please see the design) They will be set up at the highest point of their land, so that water will be transported by gravity. Nuno Carvalho, William Abrantes, Ana Nunes and Carlos Abafa and Jelly Boomsma have all applied to the project and will be supported by through crowdfunding.
This is the beginning of a local solidarity movement in a region that will no doubt feel the impact of climate change. In the future, Monchique will have lower levels of rainfall at less regular intervals, as well as waves of extreme drought. Drought will shape the way of life in the south. The answer to this problem lies in water storage; water, an elixir of life for plants, animals, and human beings…
William Wroblewski Abrantes, 35, is a musician, married, and since October 2019, father of a daughter. Her name is Inês. William returned from France to the land of his ancestors. In 2018, he bought 5,000 m2 of land at Sítio do Cano, in Monchique, to set up as an organic farmer. He began to clear the land, which had been abandoned for 13 years. Ten days after the signing the notary contract, his land burned in the fire of August 5, 2018 – he lost all fruit trees, but also goods such as tools, the trailer, music recording material, hard disks and the creative works of his entire life….

William wrote to Monchique Alerta on September 26: "Due to the fire, we are in great financial trouble to continue the installation of our project in Monchique. We have access to two springs, which are on the highest spot on our land. The slight slope and other conditions allow us to water the soil thanks to gravity. We need to build a tank to reserve water, also in case there are future fires…".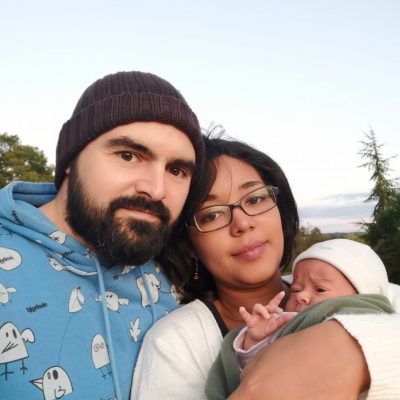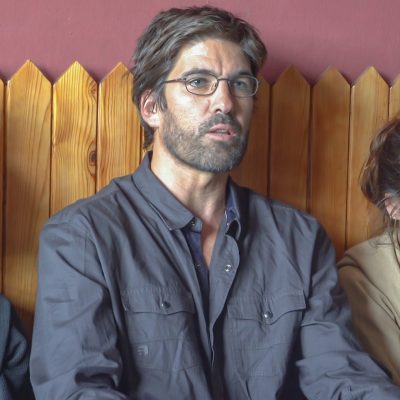 Nuno da Silva Carvalho, 42, osteopath, teacher, lives at Balsa Ameiro, Cabeça de Ferro, in Monchique-Alferce. He has lost his home, the native forest, two agricultural warehouses, tools, machines, a wooden house, irrigation systems and tanks, cork, … among others.

Nuno wrote to Monchique Alerta on 2 September: "We need financial help to build a water tank and a firefighting system with sprinklers…".
Ana Rosário Nunes, 67 years old, and Carlos Alberto Abafa, 74 years old, retired teachers in the area of Plastic Arts, live in the village of Monchique. They have a seven-hectare forest with species of cork oak, strawberry tree and chestnut tree. It burned down. The affected property is located in the parish of Monchique, next to the village (north), on the hill known as Cerro do Toiro, Quinta do Bem Parece.

Ana wrote to Monchique Alerta on September 10: "We always feel like temporary caretakers of a space, in this case, of a small portion of forest that has been given to us by another generation and that we must take responsible care of it, so that we can move on to the next. Profit is not our goal, but we are concerned about the self-sustainability of the space we take care of, because we believe that this is the best defense of this small forest that we want to preserve. But, as in all agreements, in this case of post-fire, it is necessary to take care of the space, take care of the surviving trees, create space to stimulate natural regeneration and give opportunity for space and light so that the baby cork oaks that already appear on the ground can grow. Some new ones will even have to be planted and need irrigation."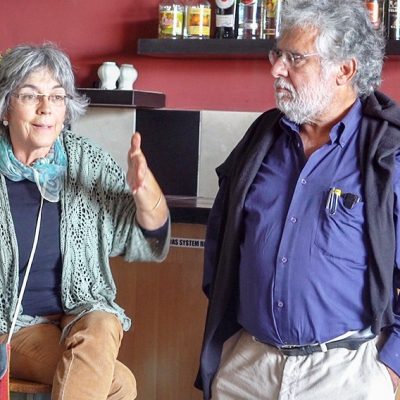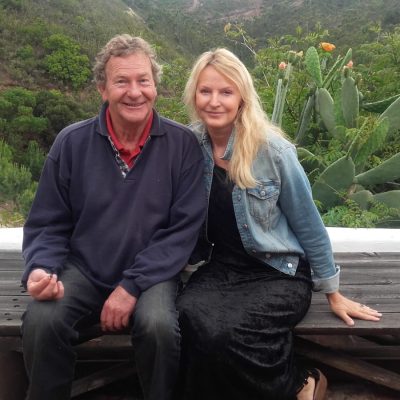 Jelly (58) and Joop Boomsma (68), a Dutch couple living in Portugal, bought in 1992 a ruin in the area of Arqueta, in the south of the Nave, Monchique. Each year, during several winters, they rebuilt a part of their house until they were able to open the new house. They were able to retire earlier due to a serious illness, which they were able to cure in the meantime. On the night of August 6, they were forced by GNR to leave their house and left the site. Although there was no combustible material around their house, the building burned down. They had cleaned everything, according to the law. This was one of the best examples that one should not simply evade all the owners. Eucalyptus leaves, burning and flying, set fire to the base of the roof of the house during his absence. In 2020 they will start again to rebuild a ruin, without support, and with a loan.

Jelly wrote to Monchique Alerta on June 11: "There were no firefighters and our house burned down completely. We could have put out the fire with water."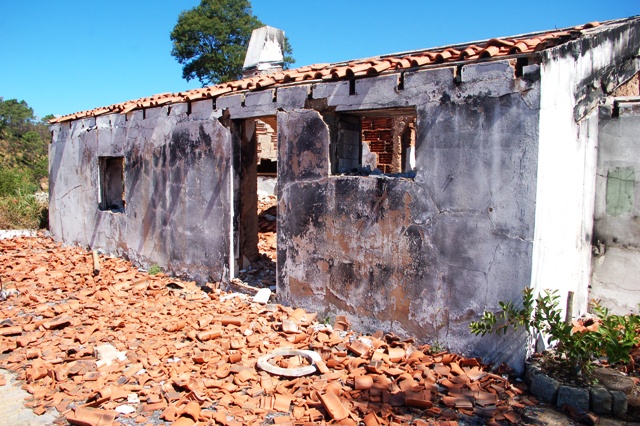 Each of the four closed tanks is four metres long, four metres wide and 3.20 metres high. It can store 51.2 m3 of water and has an inlet through a 60×60 cm cover. Its foundation is made of 60 cm thick reinforced concrete. Its walls are 30 cm thick and plastered with Weber-K-Dry. At the outer outlet has a strong 2 inch stainless steel lock valve.
Each cistern costs 4,800 euros and has a construction time of 14 working days. The marketing of the crowdfunding campaign during the 60 days is estimated at 5% of the value, ie with 960 euros plus the printing of 2,000 brochures. The subtotal amount is 20,339 euros + the commission of the platform ppl 7,5% + VAT is a total of 22,215 euros. The four tanks will be built between January and June 2020 with contractors from the region.
Planning design of a cistern can be downloaded here: Cistern plan
Crowdfunding Campaign Rewards
You can take part in this campaign with contributions from:
1. €10 = ECO123 online subscription for one year; 
2. €25 = Traditional Arts Workshop (3 hours long): "How to make a cup?" (tin workshop), "How to make goat cheese?" (dairy workshop) and "How to bake bread?" (bakery workshop) amongst other workshops that aim to revive key traditions of the Algarve; 
3. €50 = Dinner or lunch at the house of a partner of the association for two; or a themed outing for two people on December 27th or 28th or 29th; or participation in the monchique-mountain- marathon.org on December 30th for one person; or a drawing by an urban sketcher from Monchique; or a day of eucalyptus tree extraction followed by a picnic in the wild; 
4. €100 = Weekend Surprise in Monchique: one night for two at a partner's house with breakfast. This can also be arranged for a night during the week; 
5. €250 = Weekend Surprise in Monchique: two nights for two at a partner's house with breakfast. This can also be arranged for two nights during the week; + a themed outing (mushrooms) for two people on December 27th or 28th or 29th;+ a traditional Arts Workshop; plus an ECO123 online subscription for one year; 
6. €500 = ECO training for companies or organisations in groups of up to ten people at the new Caldas de Monchique Botanical Garden (4 hours long), or a 1/2 page advertisement in the campaign supplement of ECO123 magazine, Spring 2020.
 The campaign starts on October 10th. We welcome your contributions until December 9th. Thank you.
Follow and participate in the crowdfunding campaign on:
The Monchique Alert – Mountains Free From Fire Association was founded on March 28th, 2019, in view of the need to put together legal representation for parties affected by August 2018's forest fires. This association aims to bring together everyone who has been affected by the fires in the Serra de Monchique region, either directly or indirectly. It seeks to facilitate and carry out a survey of the personal property destroyed, as well as documenting the cultural, forestry and community heritage affected (anything that represents an individual or collective loss), with a view to obtaining compensation for damages. Other objectives of the association include representing the affected parties with a view to obtaining compensation for damages sustained, individually or collectively, by all legal means possible (including prosecution) and acting to ensure that monitoring methods are in place, with the law being observed to prevent future disasters.

Key values of the organisation are the protection of the environment, land management – particularly in the areas affected by the fires – and the promotion of education, information and awareness among citizens who wish to be vigilant, alert and focused on the sustainability of the Serra de Monchique.
---
Public Hearing August 3rd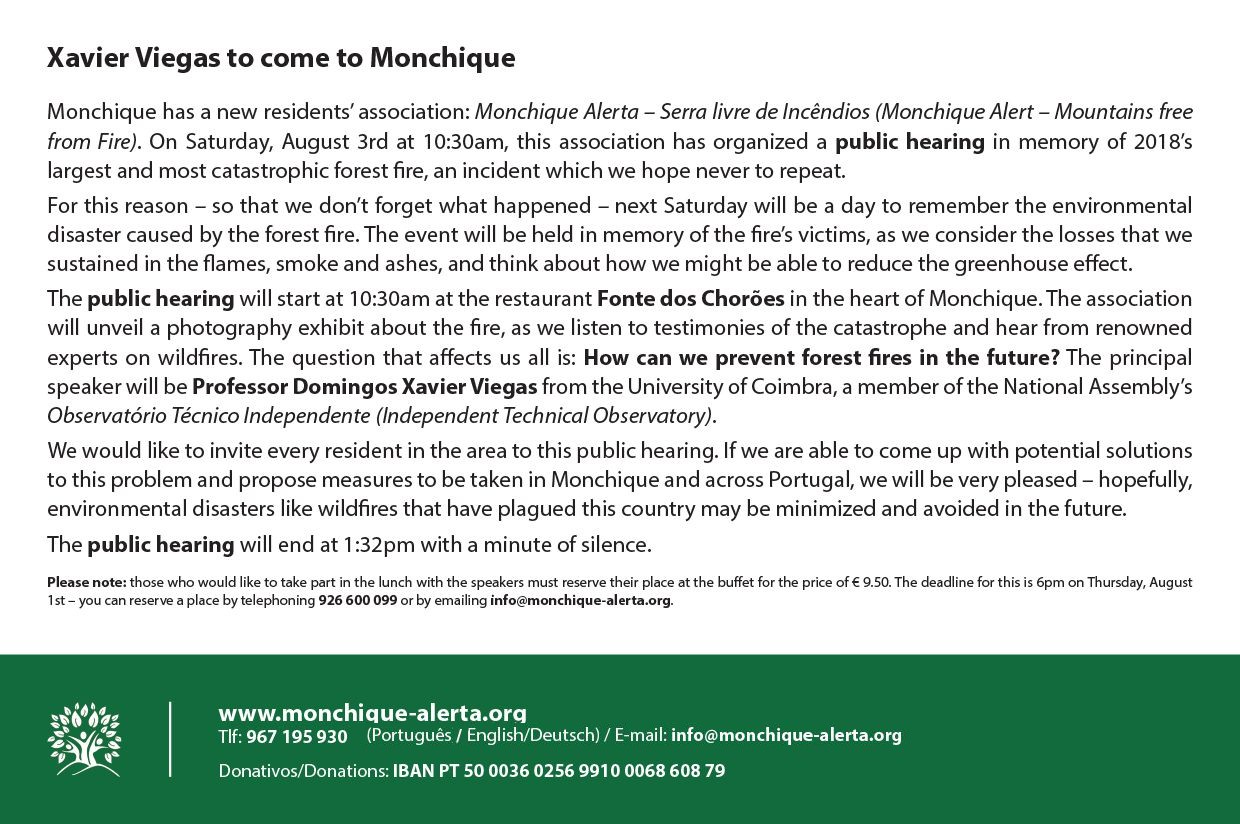 Evaluation of the Monchique Fire Report
Public Hearing Invitation